Koi Waterlife Special Offers !
Offer 1
For those that use Artesian Pro Pumps get ready for winter !
PerformancePro Artesian Pump Protec Cover protects your pump and motor. Made of UV resistant thermoplastic, insulated with retardent foam for noise abatement. Cover is placed over the motor area. Fits the ArtesianPro motor only. Protects the motor from water damage and reduces noise level. All protect shelters are easy to assemble and in less than 5 minutes with no tools required.
Dimensions (L x W x H) - 15" x 14" x 14-3/8" SPECIAL OFFER PRICE £50.00
Offer 2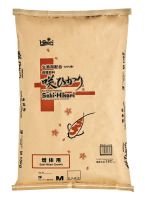 I have a limited number of Saki Hikari Growth 15 Kilo Medium Pellet Floating Koi Food for sale
Website price £185 Special Offer Price £150.
To order you can message me on kwc-jpn@hotmail.co.uk or call 07712871692 you can find me on Face Book , WhatsApp and Messenger.