Fully Submersible Steril-UV

Probably the best Fully Submersible Amalgam UV available , suitable for ponds up to 15,000 gallons . High quality manufacturing and stainless steel screwed case. Easy Amalgam lamp replacement and can be supplied with either a 6 meter or 10 meter cable. They can easily be fitted inside a HighFil Moving Belt Filter or Drum Filter Systems.

This can be purchased online by CLICKING HERE
55watt UV Sterilizer suitable for ponds upto 8000 gallons Length 449mm x Width 30mm
110watt UV Sterilizer suitable for ponds upto 15,000 gallons Length 849mm x Width 30mm
These UV Sterilzer Lamps are good for 16,000 Hours running life !!
Delta EP UV Sterilizer Lamps

Elektra Pro EP Sterilizer lamps available, fully tested and giving 8000 hours running life.
EP5 Lamp 355mm length £39.95
EP10 Lamp 525mm Length £49.95
EP20 Lamp 890mm length £59.95
Please call 01474 834411 , 07712871692 or email kwc-jpn@hotmail.co.uk to order your lamp today . You can also buy using our online shopping page CLICK HERE
Hel-X 14 Filter Media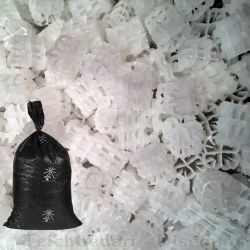 100 Litres of Hel-X 14 media perfect for Moving Bed Biological Filter £125

Please contact me at kwc-jpn@hotmail.co.uk or through FaceBook Messenger or call 07712871692 and order your Hel-X Media today.
Drew