Marudo Koi Farm
Another visit to one of my favourite Farms where I have purchased many very high quality Koi over the years and was looking forward to choosing some high quality Female Kohaku and checking on several of my Azukari Koi.
All the Koi above have been sexed as female and were produced June 2019 , they have been chosen for the quality of their skin and soft beni. The body line of these Koi is very good for the Koi to grow big , they have perfect pectoral fins clear eyes and high quality sashi and kiwa. I have documented many Marudo Kohaku over the years and below are two examples of what to expect from this level of Koi both bought in Feb 2018 unsexed.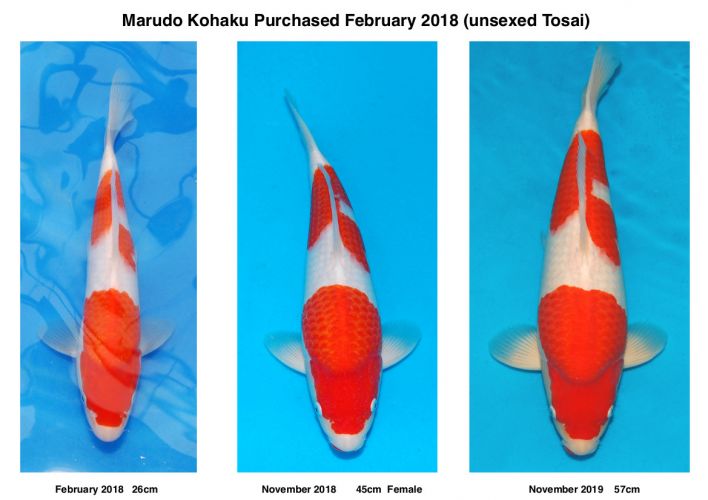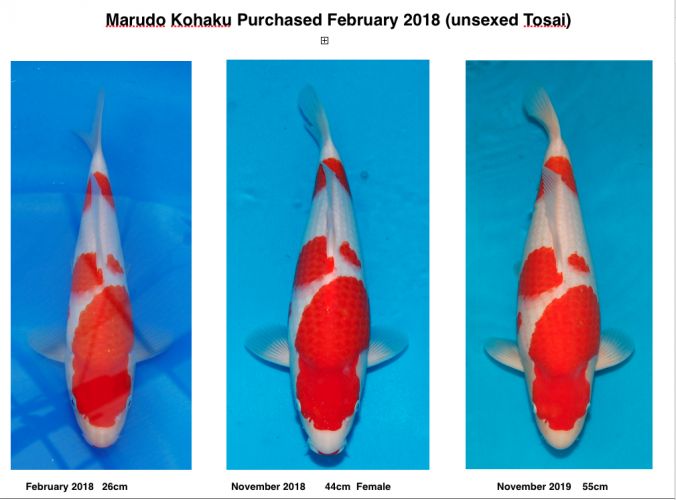 In April 2019 i purchased several Female Jumbo Tosai from Marudo and today was the day to see how they have developed over the past year.
These pictures were taken last April at Tosai and below are the stunning Koi less than one year later
This Sanke is now 52cm and may stay in Japan for another year.
Another Superb Sanke 51cm , superb glossy sumi and beautiful white skin.
Both the Kohaku are over 50cm and have super shiny beni.
Below are a few close up pictures to show the quality of all of these Koi. You can find more information regarding these Koi by clicking HERE
This April i will be back in Japan selecting this years Jumbo Tosai that will remain until Harvest , If you would like to purchase Koi at this level please contact me either through my Website ,Facebook , Messenger or call 07712871692 and Whatsapp.